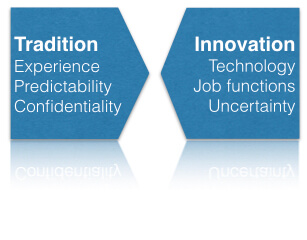 New Gugin Workshop:
Improve collaboration and boost effectiveness and innovation in the healthcare industry
We make Cultural Diversity your biggest competitive Advantage
Post-Merger Integration
Global Leadership Development
Corporate Culture Development
Executive Training and Coaching
..but nobody can copy your

Culture

.
Let

Gugin

help you develop a Culture people will admire and no one can beat
Leverage the Cultural Synergies in your organisation.
Here is what

Gugin

can do for you:
Gugin has developed 12 intensive 1/2-day course modules which you can put together almost as you like
You need to know your cultural strengths and weaknesses. This is a process where we outline the Cultural DNA of your organisation which represents your identity to your internal and external stakeholders
Gugin facilitates the cultural and organisational integration after a merger or acquisition. 2/3 of all M&A's fail to meet their objectives due to cultural clashes. We are committed to bring down that ratio. We focus on the integration, while you keep your eyes on what you do best – your business.
Gugin facilitates the process of developing and implementing a corporate culture that supports your strategy and objectives in the best possible way
We bring all our experience and knowledge together when providing training for our clients. We have developed 12 half-day modules and a number of 1-2 day workshops that can be put together almost as you like.
If your organisation is trapped in an unfortunate situation where the best people are leaving and your perfomance is far from satisfactory then we can help getting you back on track. We find the roots of the problem and execute the necessary changes in order to bring back faith and motivation. Without motivation anything else is pointless.
We have a fairly large research unit that conducts a vast amount of research on how we can leverage the cultural diversity
Book Finn Majlergaard for your next event, conference or masterclass. Read more here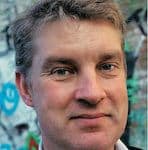 Dr. Finn Majlergaard
Me and my colleagues in Gugin are eager to help you accelerate the synergies of cultural diversity
Blog posts and articles on accelerating cultural synergies
Cultural fit or skills - what is most important when you hire people? You will probably say both, but which one comes first? Do you start by looking for people who culturally fit into your organisation or do you start by looking for specific skills for a specific job?...
read more
Read and comment on all blog posts from Gugin here
Books for you – A click on the book will take you to Amazon.com
Intensive Cross-Cultural Training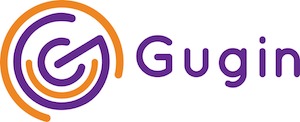 Training
Management consulting - Global Leadership Development - Cross-Cultural Management
Gugin
Global
Europe, USA, South America, Asia, Australia, Global
Customised, intensive global leadership training modules
Gugin is a global management consulting and training firm that has worked with more than 600 companies around the world leveraging the cultural diversity. Gugin is specialised in post-merger integration, corporate culture development, leadership training, cultural due-diligence and crisis management