Get an expert advice on a cross-cultural leadership issues – right now!
Now you can get it! Book our experts for a telephone consulting sessions on cross-cultural issues, organisational integration, cultural due diligence, organisational effectiveness, cross-border project management, international business development –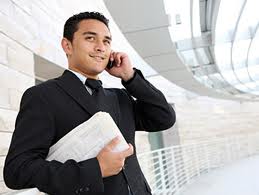 and many more.
It is easy, convenient and flexible
Telephone consulting is a great support to the international manager
Our clients love our telephone consulting service because it fulfills a need many managers have. You might have been an excellent manager who know how to tackle every situation. Then you suddenly becomes a manager of a multicultural team or get a group of new employees from the company that you have acquired. No matter who they are they have different norms and values and a different behavior than you are used to.
So some the management tools you know no longer have the expected outcome. What do you do? Do you raise the issue with your own manager by asking for help? Maybe not – because you don't want to be exposed as a manager who cannot motivate or lead a group of people. The solution is the Gugin Telephone Service. You can call and you are assigned a consultant who has the right skills to help you right on there spot.
The telephone consulting is also great for the new manager, who needs someone to contact in case there are questions or he wants a second opinion on a new initiative. In any case Gugin can provide the instant help – in any language (almost), around the clock.
Telephone Consulting request
Conditions for the free counselling :
Your email address has to be a company email address
Gugin has no obligation to honour a request if we feel we don't have the competence in a particular field
Gugin has no obligation to honour a request if we evaluate the request as being fake or a scam
Get advice today
Book your consulting sessions today. Simply prepay the number of hours you want. You then schedule 30 minutes consulting sessions with the consultant of your choice. After each session you will receive an email stating your remaining minutes.