This short article is going to deal with one of the questions we are asked very often; "How are Gugins services developed and how do you know where to focus?"
To answer the second part of the question first, the answer is easy – we ask our clients. Since 2001 we have been working with more than 600 companies around the world taking advantage of the cultural diversity in almost any way you can think of. On a regular basis, we invite all our clients to share their concerns about doing business and running companies in a globalised world. These answers give us a pretty good picture of where the burning platforms are and where we should focus our development activities. As an example, we know that a lot of our clients are struggling with finding out how to manage virtual teams. We became aware of this issue becoming important 4 years ago and started to put resources into research long ago so that we could develop state-of-the-art services in that area. So the constant feedback from our clients is our primary source when determining where to focus our research efforts.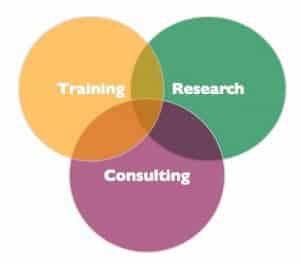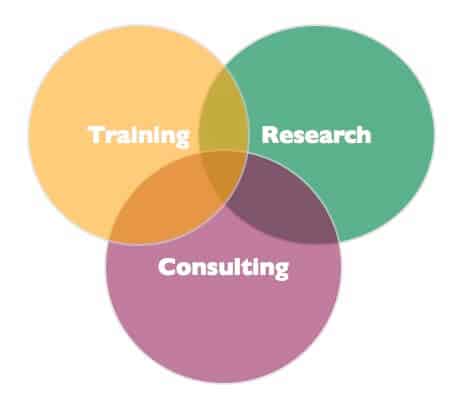 Gugins services – how are they developed?
When we have identified an area where we want to develop a new consulting services we first try to find out how much knowledge is there in this area already and how much of this knowledge has been transformed into consulting services already.
We then draft a research proposal accompanied by a budget and if we end up approving it we define the research project in detail. Thanks to Gugin's close relationship with universities and business around the world a lot of our students are volunteering to facilitate parts of the research in return for getting valuable results for their thesis.
When we have gained new knowledge and new insights about a specific issue we move on turning this knowledge into a training module and a consulting module that can be combined with all our other modules into complex training programs or value propositions to global clients.
When doing training for either academics or corporate clients we get a lot of questions that help us improve our insights. When we bring our improved insights to our consulting clients we get a different feedback that can help us improve our training programs.
This way the consulting part and the training part synergize so both are becoming better and better.
Contact us and tell us what you need.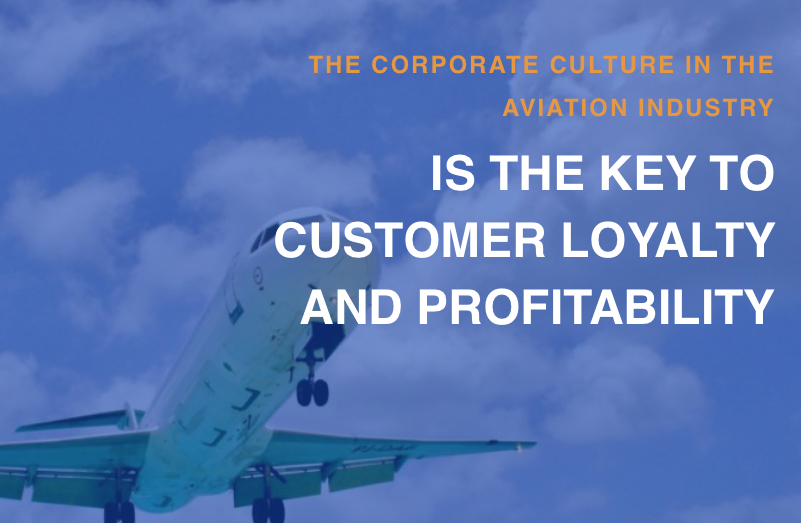 Executive Summary IATA has forecasted that passenger demand to double over 20 Years with the fastest-growing markets in Asia and Sub-saharan Africa. This is no surprise that the emerging and frontier market economies account for the biggest growth in the near future....
read more