Who is Cultural Diversity Training for?
We offer customised Cultural Diversity Training for both corporations and as open courses, where you will have the opportunity to learn and share experiences with similar people from other companies in other countries. The open Gugin courses and workshops will be held in the major hubs around the world or in our love home city, Nice on the French Riviera. We also host a number of corporate Cultural Diversity Training workshops here. The open workshop will be announced in our newsletters, on LinkedIn and on this site.
We offer the following specialised Cultural Diversity Training for your organisation
We have 12 intensive 1/2-day cross-cultural training modules we facilitate around the world. Read more about them below and contact us  so that we can find our how we can meet your requirements in the most learning-effective and cost-effective way.
Get the Cultural Diversity Training program tailored to your needs
Your time is precious. Taking 12 people out for a workshop for 1-3 days is costly, so it better be worth it.  We therefore invite you to a conversation about how we can design a training program that fits your specific needs right now. You might want to focus on managing virtual teams, managing outsourcing partners, leading and managing people in a new part of the world, leading and managing people after a merger or acquisition. There are hundreds of scenarios so please contact us so that we together can develop the right program for you.
Build your Cultural Diversity Training program from Gugin's course modules
We have developed 12 individual modules that can be combined in almost anyway you like. Each module is 3 hours excluding breaks, so you can have 2 modules per day. Please contact Gugin for further information.
Our preparation
No matter what kind of workshop you chose Gugin to facilitate for you our quality assurance program is the same. 2 weeks before a workshop the participants are invited to answer a questionnaire about their expectation to the workshop. If it is a customised workshop there will also be questions related to the specific subjects we are addressing at the workshop.
Change is not easy, especially not when it involves ourselves. We therefore follow up on each attendant 1 month after the workshop to assess the impact of the workshop. An anonymised summary will be sent to the sponsor of the workshop.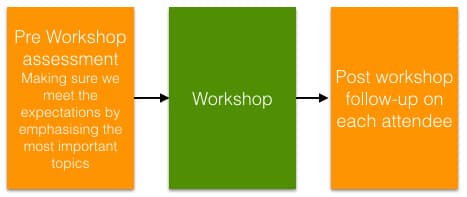 Book a motivational speech
You can also book Dr. Finn Majlergaard for a motivational speech on how to take advantage of the cultural diversity. Download his c.v. here
Contact us today for a conversation on how we can help you
Intensive Cross-Cultural Training
Training
Cross-Cultural Training & Global Leadership Workshops
Gugin
Gugin Training Academy
,
13, Boulevard Gambetta
,
Nice
,
France
-
06000
,
Global
Companies and organisations around the world
Customised, intensive global leadership training modules
Cultural diversity Training is crucial for your success as a company. Gugin has 18 years of experience and has worked with 600+ companies around the world becoming better at leveraging the cultural diversity. Get in touch today